PureShape mousepad and SmartSlider add-on are a dream team for all problems encountered when working with the Apple Magic Mouse all day: – Total cursor control – No more annoying scraping – Your wrist will thank you


We just love the Apple Magic Mouse and, as designers, we use it every day. Some time ago we came up with an idea to make this device more comfortable, precise and quiet. 
None of the solutions offered on the market met our expectations, so we decided to act on our own. We wanted to create something simple and elegant, yet practical, that matches the smart design of other Apple products.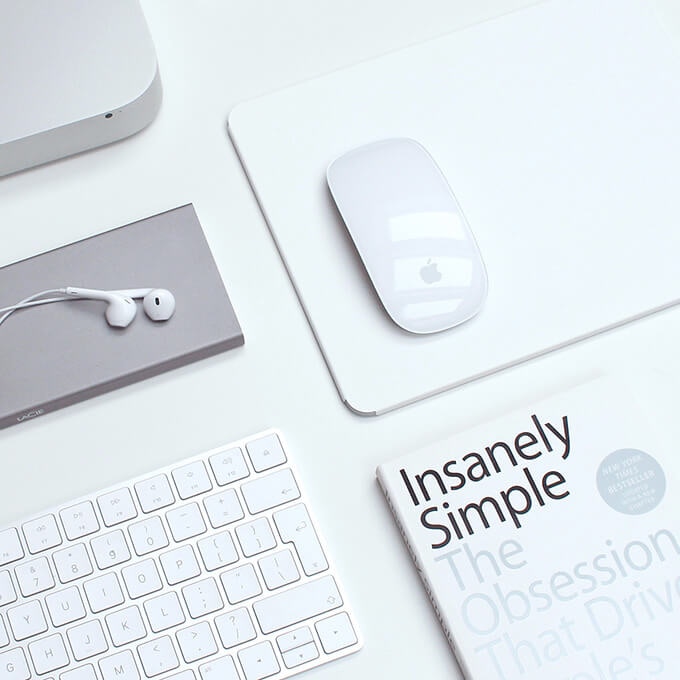 And here is our minimalist mousepad inspired by the iconic style of Dieter Rams.
The idea behind our product is quite simple: the combination of a refined mousepad and a special mouse add-on makes friction minimal and gives the impression of the mouse "floating" on the surface of the pad.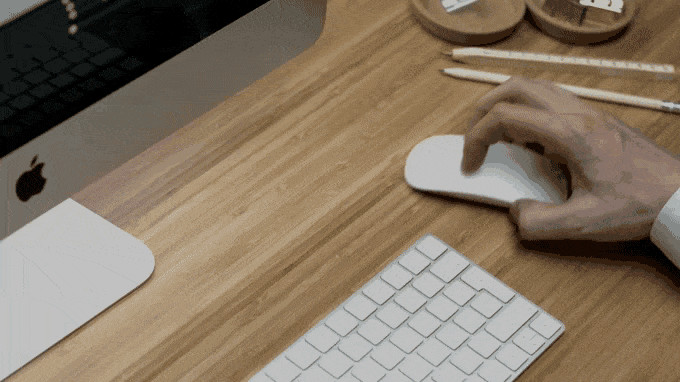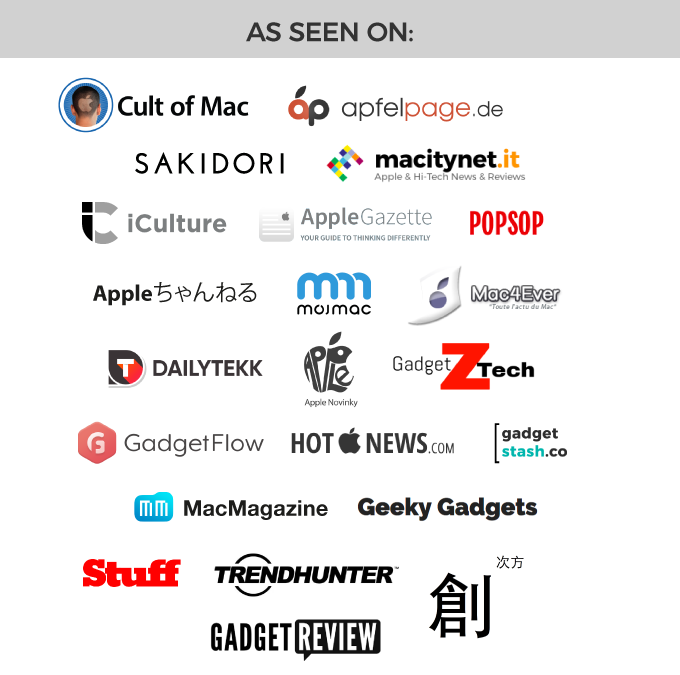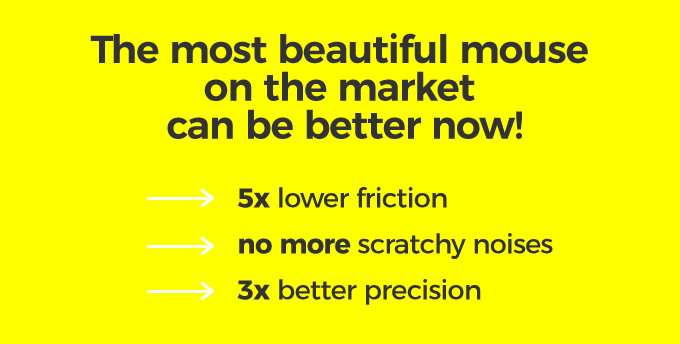 Detailed design and materials make all the difference.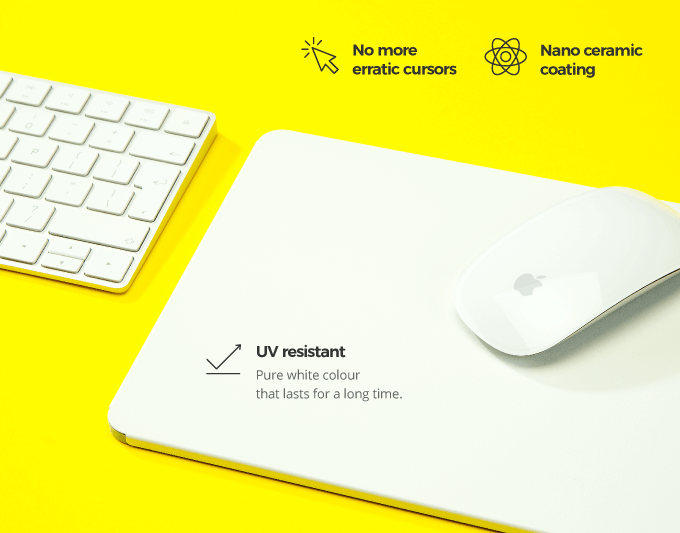 Clean and simple
Minimalist design perfectly matches Mac computers.
Premium materials
No compromises on quality. We carefully select the materials used.
Special coating
The tactile coating is fully compatible with the Magic Mouse.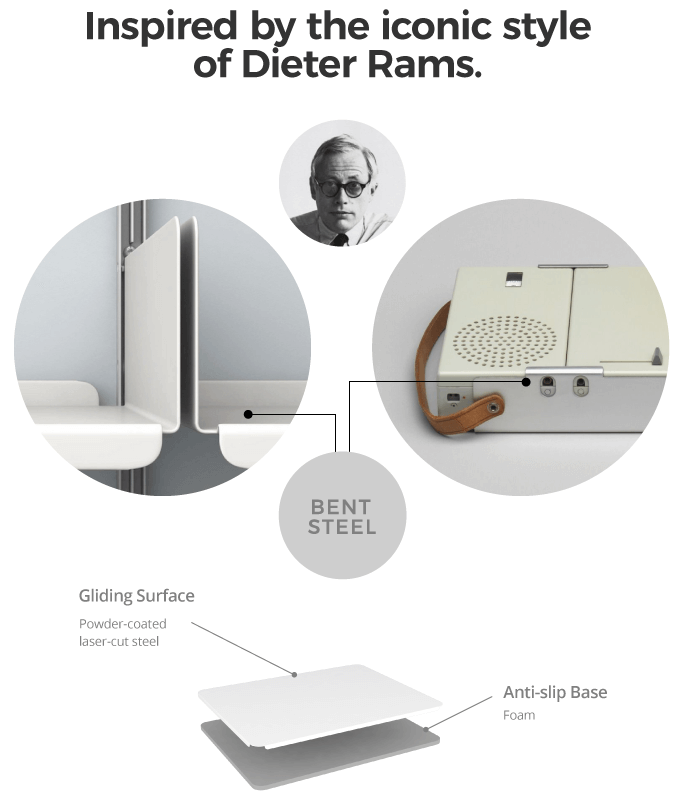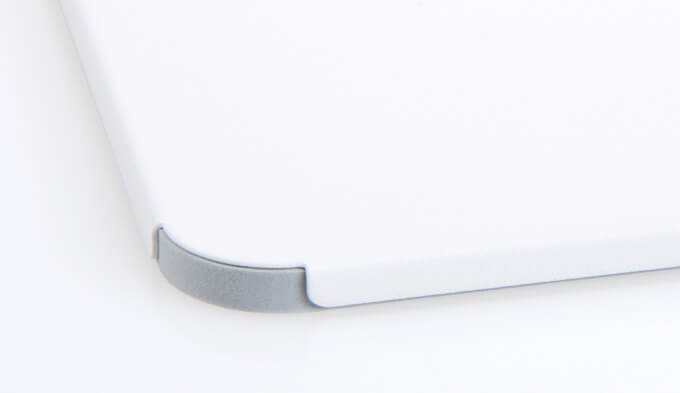 Modern minimalism
Laser-cut steel sheet coated with nano-ceramic conversion layer. Finished using the sputtering method. Effect: resistance to abrasion and UV radiation.
Discreet branding – no logo on gliding surface.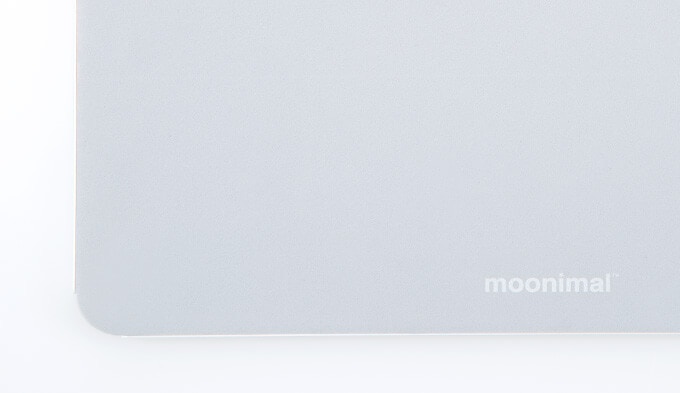 Subtle base
Beautiful light-grey foam with anti-slip properties.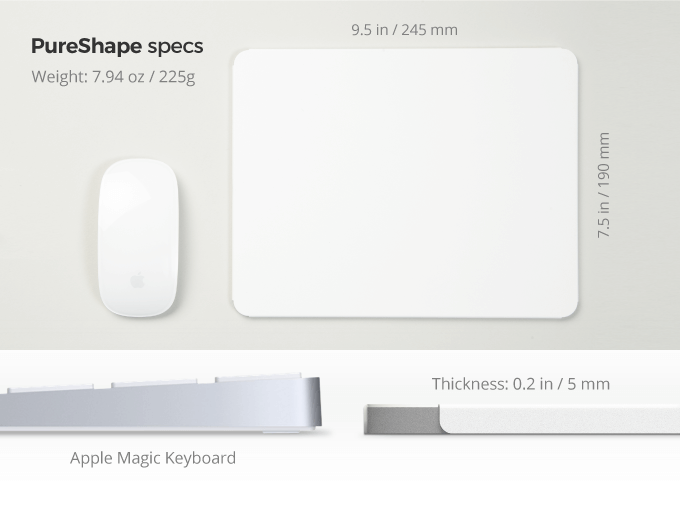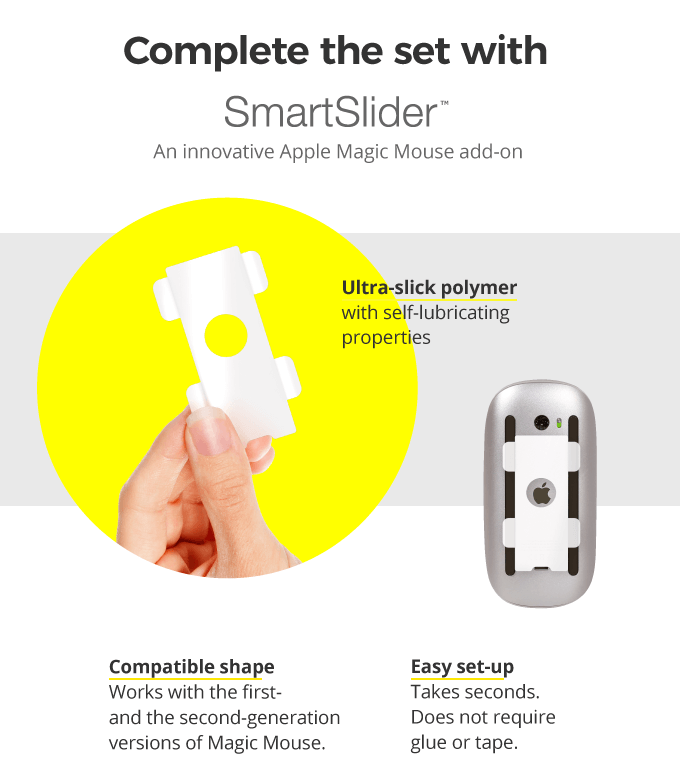 PureShape mousepad and SmartSlider add-on are a dream team for all problems encountered when working with the Apple Magic Mouse all day.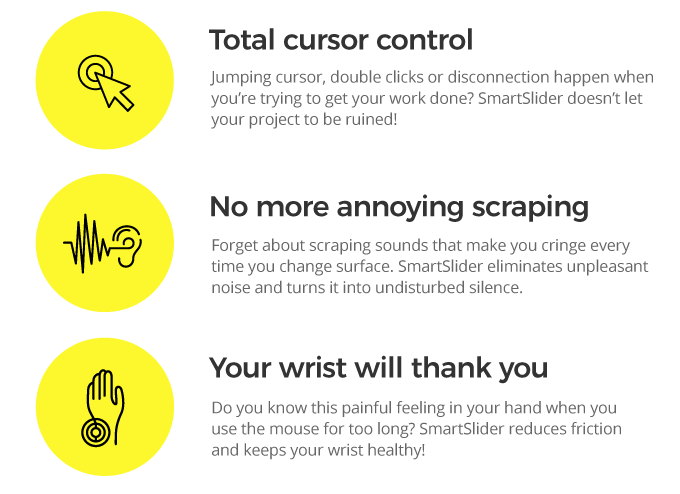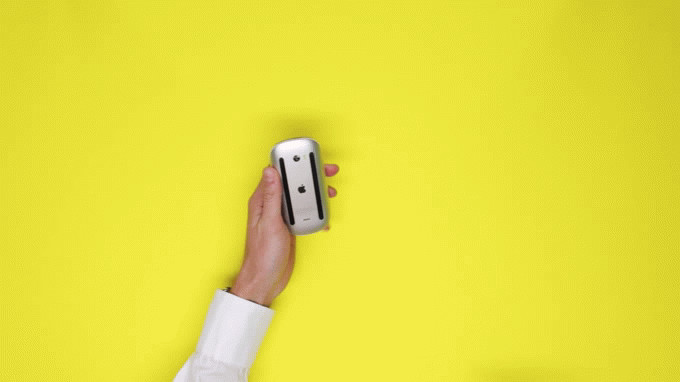 See how it works (30 sec. video):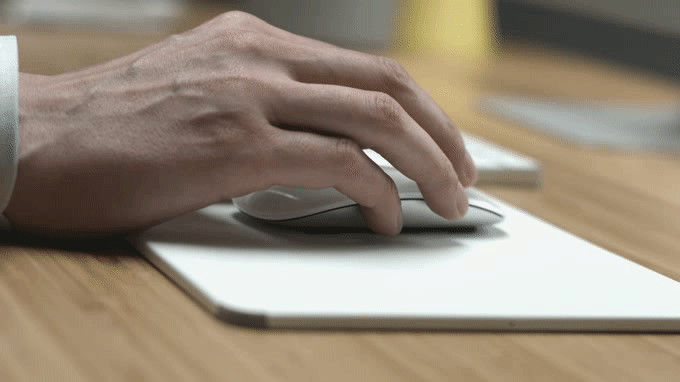 We designed SmartSlider for the first and second generation of the Apple Magic Mouse.
Each set includes both versions.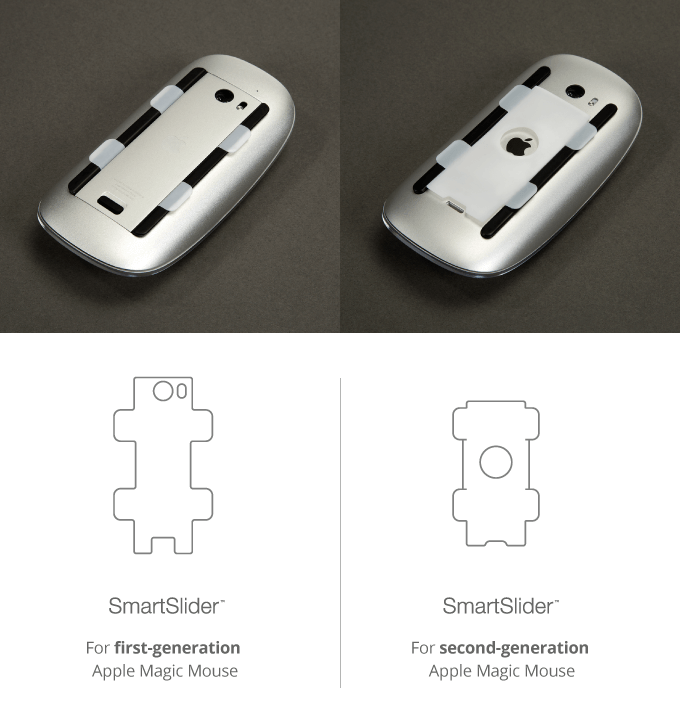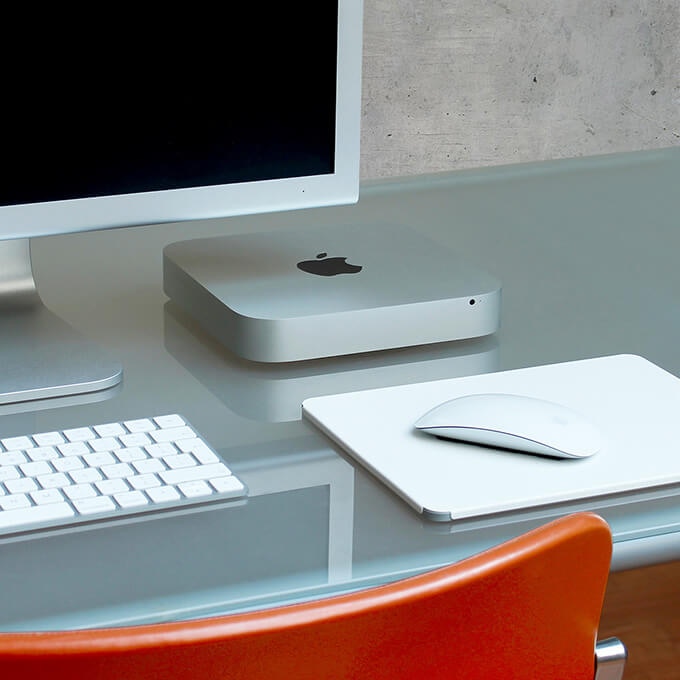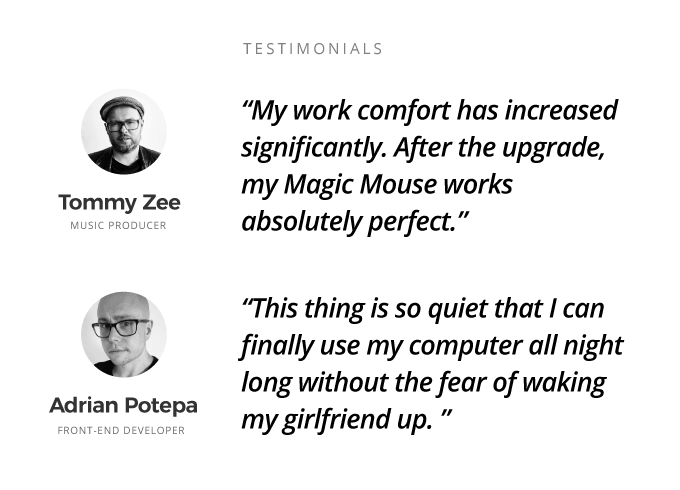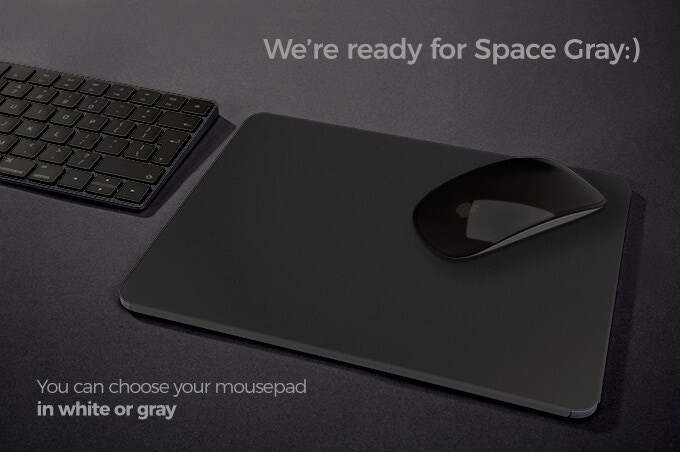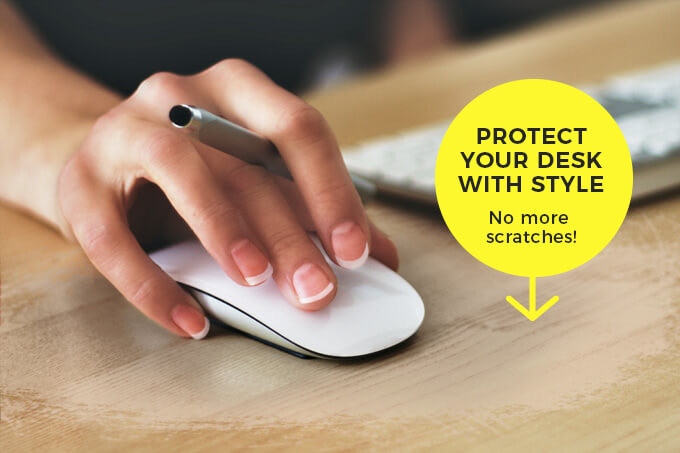 Packaging
The PureShape mousepad packaging has been carefully designed.
They say "God is in the Details", so we made it with love:)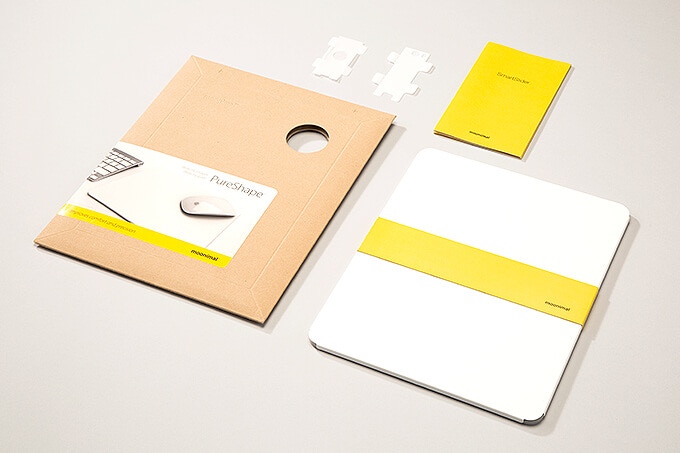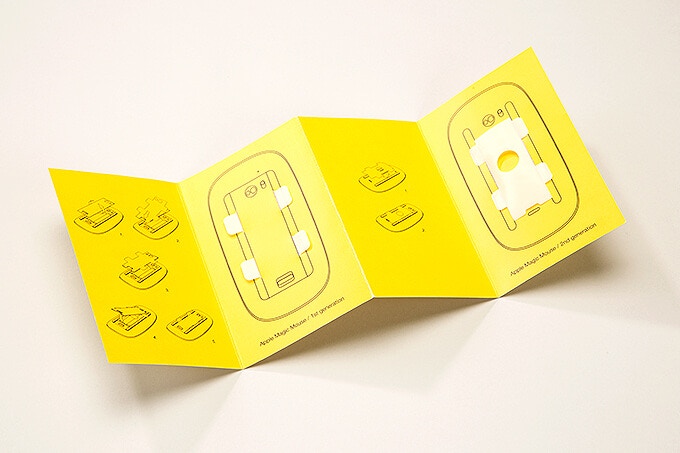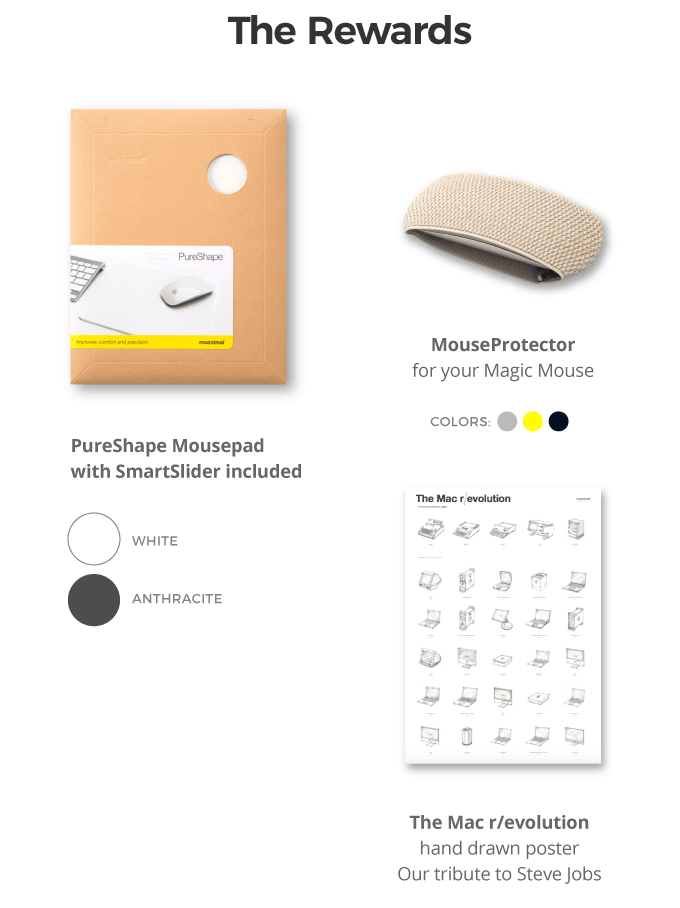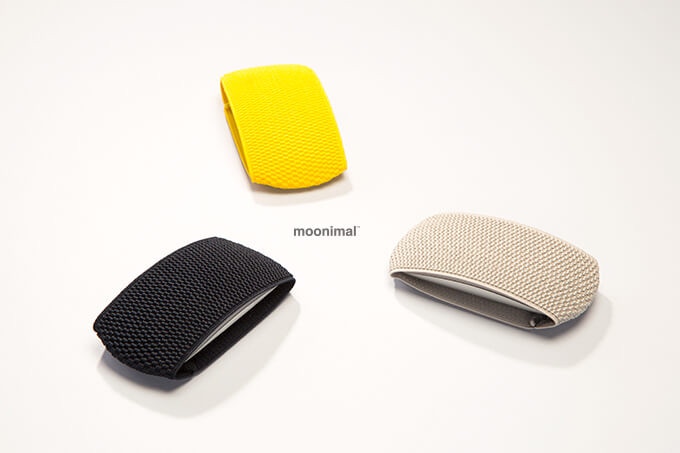 Protect your Magic Mouse during travel with our Protector. No more scratches on the glossy surface. Just put it on the mouse before throwing it in your bag.
You can even recharge the mouse with the protector on:)
3 colors to choose: light gray, yellow or black.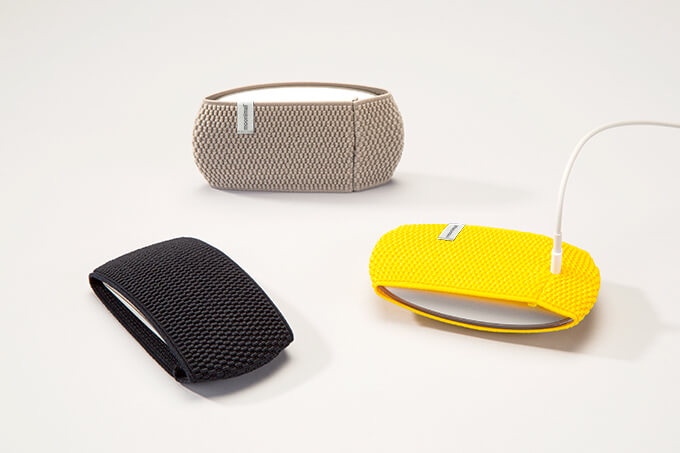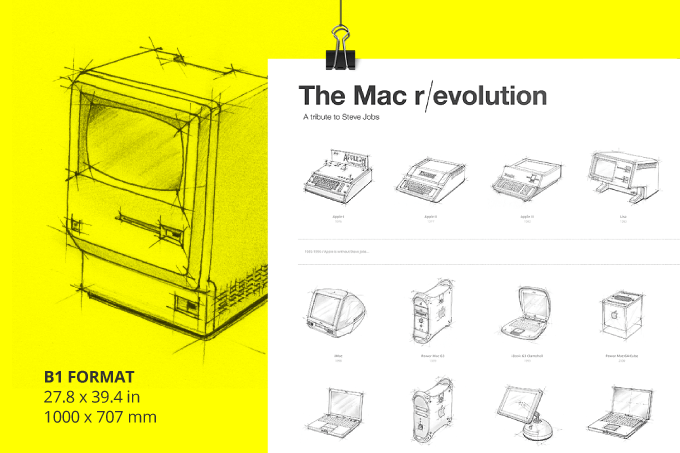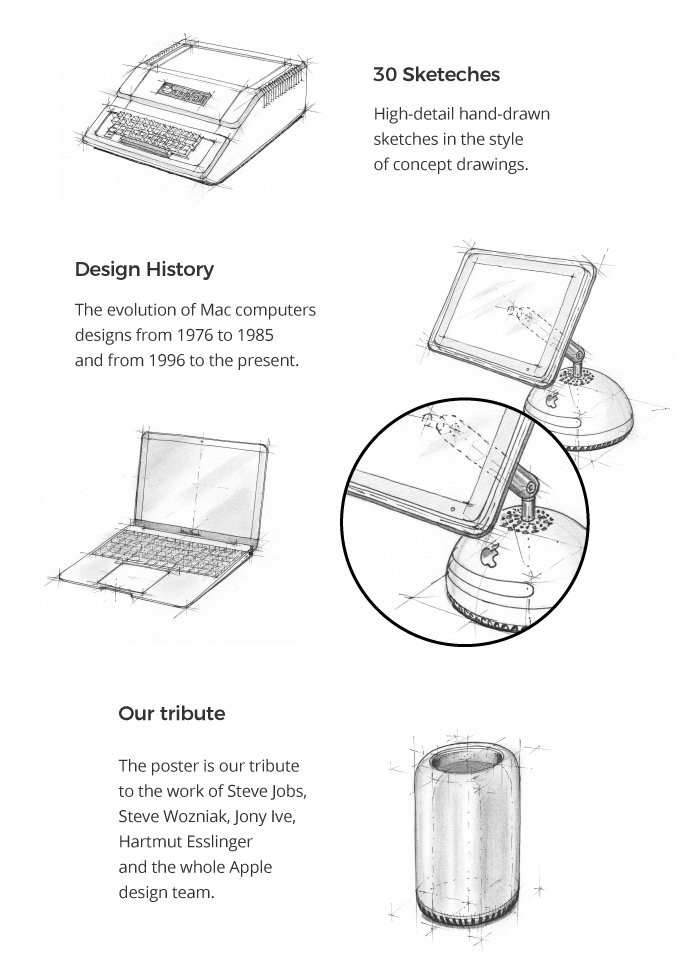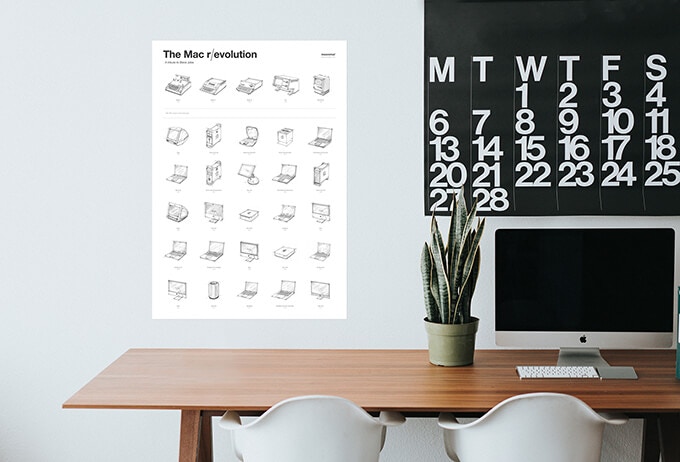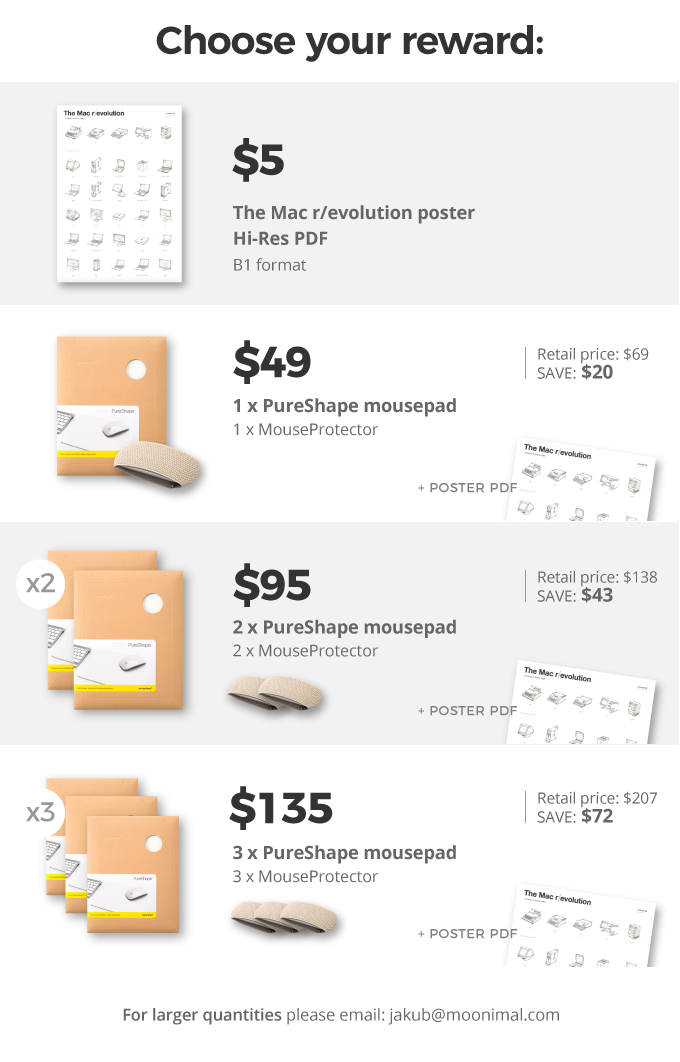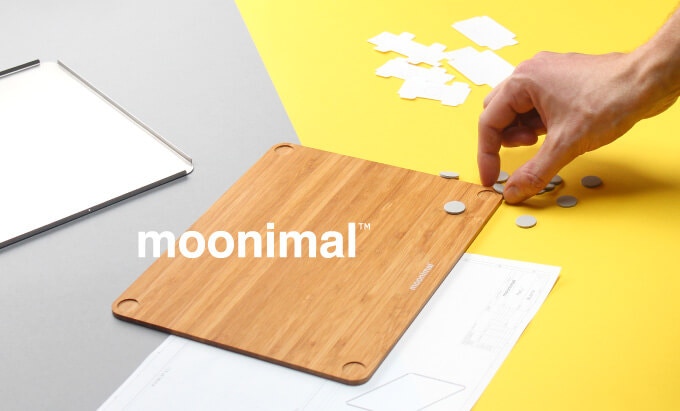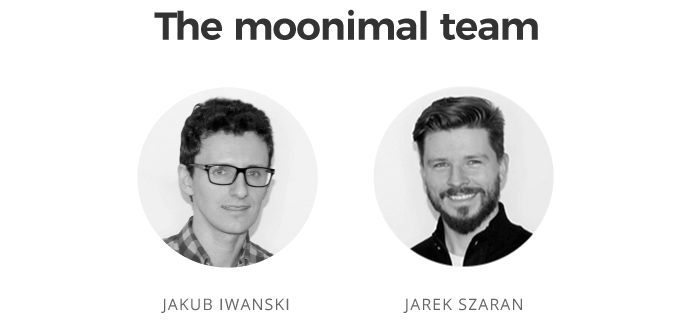 Hello. We are Jakub and Jarek – founders of Moonimal.
We're passionate designers and good friends ever since our school days.
We share the same professional path because we have a similar sensibility
when it comes to life and esthetics.
We both admire Dieter Rams and Richard Sapper.
We both strive to reach the optimal compilation between form and functionality.
Based on simplicity.
That's why we created Moonimal.
Moonimal is all about crafting highly functional accessories so you can achieve
harmony in your workspace.
We started with a mousepad for Mac users.
But our heads are filled with other ideas on how to make
your work life more functional… and beautiful.
Stay tuned!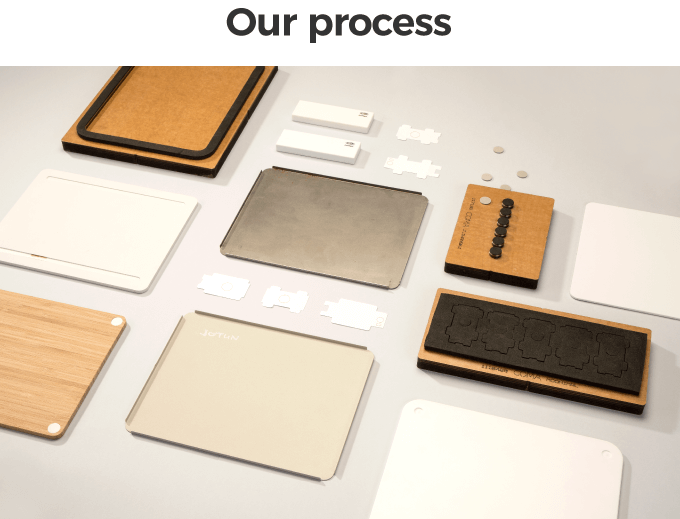 We were looking for a solution that would improve the comfort of working with the Apple Magic Mouse and at the same time fit into the minimalist aesthetics of our desks. None of the solutions offered on the market had met our expectations, i.e. neither the cheap foam mousepads (ugly!) nor the more expensive aluminum pads (loud scratching noises!). We decided to act on our own. We've worked through dozens of prototypes and researched various materials. After a year of testing, we cannot imagine using the Apple Magic Mouse without our mousepad combined with the SmartSlider:) Now we are ready to show our product to the Kickstarter community.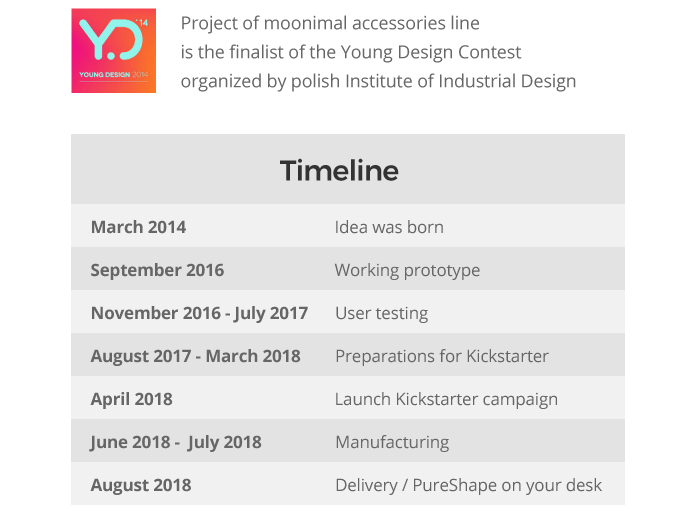 Vendor Information
Vendor:

admin
No ratings found yet!